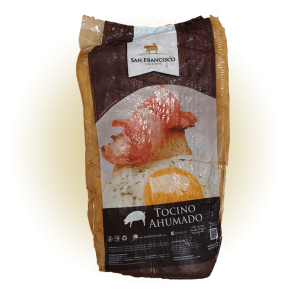 INGREDIENTS/
› 1 can of beans
› 0.22 Lbs of SAN FRANCISCO DS BACON
› 0.22 Lbs. of ham
› 1 tomato
› 1 onion
› 0.17 Lbs. SAN FRANCISCO CHISTORRA
› Chipotle pepper and cilantro
INSTRUCTIONS
1. Empty the can of beans into a pot, add 3 times
its content on water and leave it on low heat.
2. On a skillet fry the bacon, ham and CHISTORRA until golden brown.
3. When the beans start boiling add the ham, bacon and sausage mix and leave it
to boil a couple more minutes.
4. Add the chopped tomato, onion and cilantro.
5. Lastly you can add one or two chipotle peppers to make it spicy.
lo quieran o si no comen picante se puede omitir.
Sales and info/
📲 4498948025
📩 contacto@sanfranciscods.com